No recent updates in this category.
Why not...
dj DRE◦DAY hasn't earned any badges yet... have you?
About me:
.. .. .. ..
Toledo's Original DANCE DJ
Bringing it back to the club - since 2007.

I'm a pioneer. I go where the music takes me.

Highly Charged. Highly Stylized.
I bring the big room sound. House & Dance are underrated styles of music here in the US so that got me going.

One Foot In The Mainstream. One Foot Underground.
I grew up with a little bit of everything... from funk to punk from rap to rock from metal to reggae and hip-hop to pop. My passion is the dance & house, but I mix all kinds of stuff into my sets.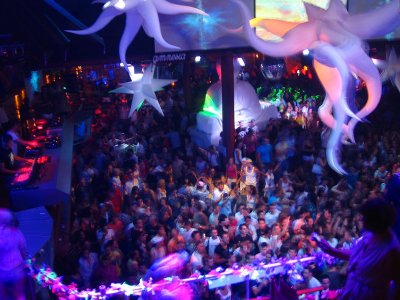 My Style:
Dance
House - Disco, Electro, Mainstream & Progressive
Pop/Rock/Urban Remixes (120-135 BPM)
Demo Mixes:

Fireplay (02/2010)
theme: House (Electro, Island & Disco)
featured artists: David Tavaré, Alcazar, Timbaland, Jason Rivas, Tinchy Stryder, Cascada, Dian Solo, DJ Ella, Solu Music, Kendi, Richard Vission, Britney Spears
featured producers: Cahill, Moto Blanco, Bimbo Jones, 7th Heaven, Funkyslutz, Groove Police


Radiate (07/2009)
theme: Mainstream & Progressive House
featured artists: Anjulie, Keri Hilson, DJ DeMarko, Sophia May, Paradiso Girls, Britney Spears, Airscape & Jes, Sylvia Tosun, U2, Kevin Rudolf, Jada, Nadia Ali, Kaci Battaglia
featured producers: Bimbo Jones, Mike Rizzo, Sunfreakz, Dave Audé, Cahill


DISC 0-9 (05/2009)
theme: Dance, Mainstream/Disco House
featured artists: Erika Jayne, V Factory, Pink, The Pussycat Dolls, Britney Spears, Filly, Lady GaGa, An-ya, Lily Allen, Cascada, Leah Renee, Enrique Iglesias, The Killers, Chris Lake, Sylvia Tosun
featured producers: Mike Rizzo, Dave Audé, Moto Blanco, Bimbo Jones, Stonebridge, Digital Dog



JET SET (12/2008)
theme: Dance, House, Progressive
featured artists: Consoul Trainin, The Pussycat Dolls, The Daves, The Montanas & DJ Roland Clark, Madison Park, Candice Alley, Da Groove Doctors, Sultan & Ned Sheppard, Chris Lake, Benny Benassi, UNA, Tristan Garner, The B-52s, Ida Corr, No Halo, Booty Luv, Velvet
featured producers: Dave Audé, Boothpimps, Joey Negro, Soha & Adam K, Jose Amnesia, Wideboys, Soul Seekerz, Kaskade


CITY LIFE (10/2008)
theme: Vocal House from Disco to Electro
featured artists: Fireball, The Wideboys, Chanelle Hayes, Tami Chynn, Lindsay Lohan, Tiffany, Sylvia Tosun, Chocolate Puma
featured producers: Warren Clarke, Soul Seekerz, 7th Heaven, Ralphi Rosario, Mike Rizzo, Dave Audé, Richard Vission, Speakerbox



Bridge to Ibiza (09/2008)
theme: Mainstream House
featured artists: Craig David, Moby, Pussycat Dolls, Lady Gaga, Rihanna, Chris Brown, Cyndi Lauper, Katy Perry, Kim Leoni, Solange, Michelle Williams, Nadia Ali
featured producers: Dave Audé, Seamus Haji, Jody den Broeder, Tracy Young, Soul Seekerz, Freemasons, Dean Coleman


About Dance & House:
It's been around forever in one form or another, but Billboard only re-introduced the Dance Club play chart in 2003. Years later, mainstreamers - and major record labels - are finally taking note of a hot new sound.
Modern dance music evolved from a combination of genres, including disco, house, electro, euro/synth-pop, soul and funk. Many popular artists and songs get remixed for the dancefloor. These are known as crossovers.
House music can include many different styles like disco, rock, r&b, rap, reggae, country, you name it. It's pretty all-inclusive... the pulsing 4/4 beat is really what defines it.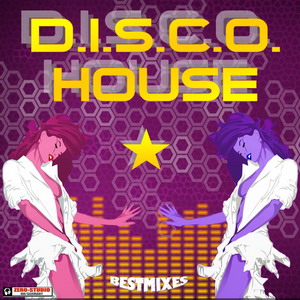 Where To Hear Dance & House: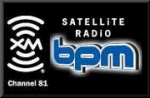 Fusion Radio Chicago (internet stream)
Toledo 92.5-2 Club Phusion (HD Radio)..
DMX Dance (channel 711 on Buckeye Cable)
me at the club!
..
Who I'd like to meet:
Fellow DJs, producers, singers, promoters, clubgoers, music fans, people in the know.

Billboard Hot Club Play:
Status:

Single

Here for:

Networking, Friends

Hometown:

Toledo

Orientation:

Straight

Zodiac Sign:

Scorpio

Occupation:

Club DJ
6/07-9/07

Liquid Ultra Lounge

Toledo, OH US

Resident DJ

1/08-6/08