Genre: Acoustic / Pop / Reggae

Location Honolulu, Un

Profile Views: 533202

Last Login: 2/21/2012

Member Since 10/23/2005

Website anuheajams.com

Record Label Anuheajams

Type of Label Indie

Bio

Members

Anuhea

Influences

Sounds Like

Anuhea
Bio:
Anuhea performs "Big Deal" on the 2010 Na Hoku Hanohano Awards, May 30, 2010 Honolulu, HI

Anuhea performs "Mud Football" with Jack Johnson at Kokua Festival 2010
Official Music Video for "Here I Go Again" ..
..
..
..
..
..
..
..

Rylee Anuheake'alaokalokelani Jenkins (Anuhea) was born in December 1985 on the island of Maui.

A self-taught guitarist and song writer, Anuhea began showcasing her talents while boarding at Kamehameha Schools in Honolulu. "We would print out guitar chords to Bob Marley and Jack Johnson songs then skip water polo practice to go back to the dorms and jam them. Once I got the basic idea of guitar I then started writing my own songs." Anuhea enjoyed the spotlight.

"Uncomfortable situations build character, and that's what I think my life has been! I tend to put myself in challenges to get out of them, cause I know I'll be a better, stronger person in the end." With that unique outlook on life, Anuhea's resume is as impressive as it is diverse. In her youth, Anuhea excelled in the spotlight. She was the head anchor for the daily campus-wide news, hosted a variety of TV shows for local television stations, and acted in school musicals. Receiving numerous scholarships for her acheivements in film production, she attended film school in Orange County California. Eventually realizing music was her passion, she traded her formal education for a real-life one and embarked on a soul-searching odyssey backpacking to Australia for three weeks. Returning to the islands she immediately got into the scene, performing at local coffee shops and restaurants.

Anuhea's musical and performance skills improved with every show, and successes came steadily and deservedly. She eventually put a band together using friends from around the island, all the while working 40 plus hours a week as a cocktail waitress and barista. She took the initiative to market herself as a musician, and until this point has acted as her own manager, booking agent, music producer and distributor. Anuhea even took recordings from a live taping for a public radio station and turned them into her first real demo CD "Rough Cuts" which through her Myspace page got her discovered by manager/record label co-owner Warren Wyatt.

Anuhea's debut album released to the U.S. on April 21st on the One Hawaii label and is simply titled "Anuhea" --her name which translates to "a cool breeze of the heavenly rose" Fluent in Hawaiian Anuhea is proud of her island roots and plans to honor her heritage by utilizing her growing acclaim for the betterment of the people of Hawaii. Anuhea wants to be a part of a new generation melding the melodic traditions of her island upbringing with modern beats and influences.

Music has been in Anuhea's family for generations, so it was inevitable that her seeded passions would reflect the same. Anuhea's father is from the North Shore of Oahu in the surfing culture of Haleiwa. His younger sister, Nalani is part of the award winning contemporary Hawaiian music trio, Na Leo Pilimehana. Anuhea's mother, an Oregon native, comes from a musical family as well, her father is a country guitarist.

In the year since her album released, Anuhea's music has gotten her some mileage. Touring for the Armed Forces Entertainment, Anuhea and her band toured in Japan, Okinawa and Guam. She headlined the "Right Love Tour", a month-long cross-country tour from Seattle to New York City. Frequently backed by Hawaii's The Green Band, their friendship continues to compliment their mutual desire to break out of Hawaii and spread their music to the rest of the world. Anuhea was chosen to headline the 2010 Resin Music Surf Roots Tour this summer, and yes, The Green is coming along. "The Green boys and I have a great relationship. As musicians they're so awesome and make my live music sound better than it ever has. I have things I can help them with, and they can help me with. But most of all they're such cool people. You can't be the only girl living on a tour bus for a month with just any group of guys."

Anuhea hit a milestone in her career, and life, when she was asked to be on the 2010 Kokua Festival with her "number one musical inspiration" Jack Johnson. After her set, "I got to take a verse in 'Mud Football' with him on stage. I was so stoked." Not to mention the hana hou of "Three Little Birds" where Jack brought Anuhea, Ziggy Marley, Taj Mahal, Jake Shimabukuro and Paula Fuga up to sing together. Anuhea calls that "the coolest moment ever, pretty much."

The future is bright for this Maui songbird. Anuhea's determination, passion, optimism and raw talent are the foundations for the success that is to come. "I just feel lucky that I've found my dream and am able to pursue it. My main goal as a music-maker is to help people find theirs, whatever it may be."

This is Anuhea's first release on the OneHawaii label. Produced by Drew K, and mastered by Grammy winner Gavin Lurssen, the album arrived April 21st, 2009. ..
..
..
..
Member Since:
October 23, 2005
Members:
..
..
Anuhea Jenkins: Singer/Songwriter/Acoustic Guitar Follow Anuhea on Twitter...
@anuheajams
..
..
..
..
..
..
Check out Anuhea on
Reverb Nation
..
..
..
..
..
..
..
..
..
..
..
..
..
Anuhea proudly jams a Koa Ko'olau and a spalted Mango Pono Guitar and Ukulele from
Ko'olau Guitar and Ukulele Company
..
..
..
..
..
Anuhea loves her Hawaii-made jewelry from
Noelani Designs
Check out Noelani's new "Anuhea" earring! ..
..
..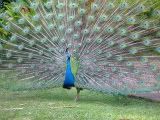 ..
..
..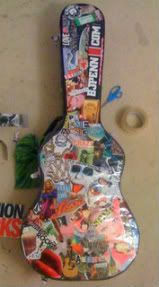 ..
..
..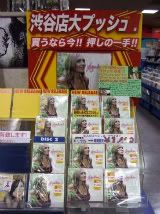 ..
..
..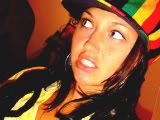 ..
..
..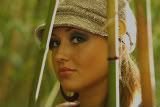 ..
..
..
..
..
..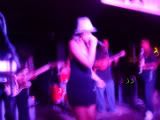 ..
..
..
..
..
..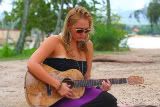 ..
..
..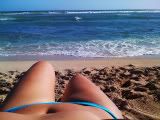 ..
..
..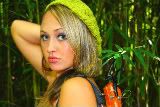 ..
..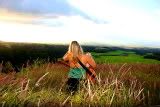 ..
..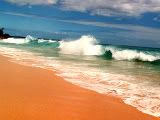 ..
..
..
..
..
..
..
..
Influences:
EVERYTHING is an influence and mine are pretty diverse..... ..
..
Highly influenced by reggae. ..
..
Adore hip hop and R&B. ..
..
But acoustic guitar is my instrument, so I am inspired by live acoustic as well. ..
..
Love funk and disco, love techno beats, love country lyrics. Love dance hall, dub and lovers rock, and love acoustic guitar...... could go on and on. ..
..
In no particular order some atists include India Arie, Jack Johnson, Jason Mraz, Ben Harper, Sublime, Lauryn Hill, Maroon 5, Barington Levy, James Taylor, Stevie Wonder, Color Me Badd, TLC, Spice Girls, Bonnie Raitt, Eric Clapton, Hall and Oates, The Eagles, Journey and other 60/70's Rock, Amy Winehouse, Lily Allen, Gnarls Barkly, Erykah Badu, Nelly Furtado, Jewel, Alicia Keys, Israel Vibrations, Steel Pulse, Jill Scott, Gavin Degraw, Citizen Cope, Slightly Stoopid, Mickey Avalon, NeYo, Rihanna, Estelle, Adele, Gym Class Heroes. ..
..
Love local Hawaiian jams like Willie K, Ka'au Crater Boys, Kalapana, Hawaiian Style Band, John Cruz, Ekolu, Mana'o Company, Fiji, Keali'i Reichelle, Na Leo and classic Hawaiian songs. ..
..
I love old school hip hop like Slick Rick & Doug E Fresh, Young MC, LL Cool J, Salt n Peppa, even Vanilla Ice. Great stuff to bust out at the drop of a dime. ..
..
My Aunty Nalani and the ladies of Na Leo Pilimehana were one of the biggest influences. I know every word to almost every song they have since their start. ..
..
And of course the number one influence in songwriting, vocals and style...and he who inspires many of the people above is.... ..
..
Bob Marley.
..
Sounds Like:
Anuhea....
..
Record Label:
OneHawaii Music
Anuhea has 10057 friends.