Play

Play Next

Add to queue
Genre: Hardcore / Metal / Punk

Location DALLAS, TEXAS, US

Profile Views: 145675

Last Login: 10/14/2011

Member Since 5/30/2004

Record Label Punk Core Records / Slab O Wax Records

Type of Label Indie

Bio

.......... .......... .......... .. "The singer of this band sounds like Lee Ving from Fear. The guitars sound like Motorhead. The drummer could be compared to every other spot-on, fast-as-hell, awesomely talented hardcore punk drummer in history. Yet while certain aspects of their music make comparisons to other bands spring to mind, Damage Case's sound is impressively original as a whole. Proving that great things can happen when good ol' punk rock meets speed metal and 80s hardcore, songs like 'Police Bastard' and 'Get Me Out' are not your run-of-the-mill present-day punk-metal tunes. They're well written, played with actual talent, anthemic, and fast enough to be incredibly satisfying to the most diehard hardcore fans. Sadly, there are more words in the title of this EP than there are songs on the record, and I found myself really bummed when it ended after the sixth track. Damage Case are from Texas, and their left-wing lyrics make me wonder what it's like being punk and liberal in the reddest state in the USA. Either way, I'd be glad to take them in at my house in Seattle if they ever need a break from all the Bush-mania: just as long as they'd let me jam with them in my basement." -Pocketful of Change Issue 3 ..www.pocketfulofchange.com.. .......... .. ......A Battalion of Bombers in a Chorus of Fire...... ..(Slab -O- Wax).. .......... .. .. .. .. .. .. .. .. .. .... .......... ......Tyranny...... .. ..(Punkcore).. .. .......... .... .. .. .. .. .. .. .. .... .......... ..

Members

KB - Throat,Gitard / BG - Boom-Boom / Chris - Basstard / Glibmongo - Axemunger ............ .. .. .. .... ...... ............ .. .. .. ....

Influences

Motorhead, Bad Religion, Blitz, Turbo Negro, Exploited, Metallica(old), Driller Killer, Discharge ........ ..........

Sounds Like

- Nuclear Alcoholocaust - Mach Turbo Viper - Adrenalised Whiskey - Kamikaze Razor -
No recent updates in this category.
Why not...

"The singer of this band sounds like Lee Ving from Fear. The guitars sound like Motorhead. The drummer could be compared to every other spot-on, fast-as-hell, awesomely talented hardcore punk drummer in history. Yet while certain aspects of their music make comparisons to other bands spring to mind, Damage Case's sound is impressively original as a whole. Proving that great things can happen when good ol' punk rock meets speed metal and 80s hardcore, songs like 'Police Bastard' and 'Get Me Out' are not your run-of-the-mill present-day punk-metal tunes. They're well written, played with actual talent, anthemic, and fast enough to be incredibly satisfying to the most diehard hardcore fans. Sadly, there are more words in the title of this EP than there are songs on the record, and I found myself really bummed when it ended after the sixth track. Damage Case are from Texas, and their left-wing lyrics make me wonder what it's like being punk and liberal in the reddest state in the USA. Either way, I'd be glad to take them in at my house in Seattle if they ever need a break from all the Bush-mania: just as long as they'd let me jam with them in my basement." -Pocketful of Change Issue 3
A Battalion of Bombers in a Chorus of Fire
(Slab -O- Wax)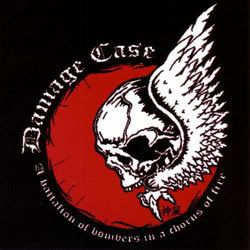 .. ..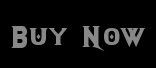 .. ..
Tyranny
(Punkcore)
Member Since:
May 30, 2004
Influences:
Motorhead, Bad Religion, Blitz, Turbo Negro, Exploited, Metallica(old), Driller Killer, Discharge ........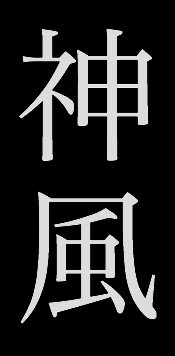 Sounds Like:
- Nuclear Alcoholocaust - Mach Turbo Viper - Adrenalised Whiskey - Kamikaze Razor -
Record Label:
Punk Core Records / Slab O Wax Records
Label Type:
Indie