Play

Play Next

Add to queue
Play

Play Next

Add to queue

294 plays

Play

Play Next

Add to queue

253 plays

Play

Play Next

Add to queue

122 plays

Play

Play Next

Add to queue

174 plays

Play

Play Next

Add to queue

601 plays
Genre: Crunk / Experimental / Rock

Location Los Angeles, Houston, US

Profile Views: 37769

Last Login: 10/8/2011

Member Since 7/25/2006

Website



Type of Label Unsigned

Bio

..............Myspace Layouts..........Myspace Codes..........Myspace Generators..........Myspace Backgrounds...... .......... ...... .. ...... .. ...... Starting at a young age December 32nd has been creating music together for 16 years. Show after show and project after project, Ol'boi (***** ****) and Big Dirty (Ryan Sturup) have grown into music creating machines. Making their mark in the industry, they have shared the stage with groups such as Tantric, Flaw, Blindside, Trust Company, Sir-Mix-Alot; to name a few. With great stage presence and plenty of airplay they created a group called, "Camp5". Teaming up with Val Garris of Cumulus they played non-stop working on their chops for the next level. Just after the turn of the century, Ol'boi and Big Dirty put together EOS which was a female fronted group with the lead singer Mandy Lauderdale, (Temptation Island/MTV). With great potential in the project and a lot of industry attention the group didn't quite click so they moved on. Big Dirty went on to graduate from "Full Sail" in 2005 & immediately moved to Los Angeles , California to get his feet wet and start creating new relationships for the future to come. Sen was added to the group to bring a new element to the table thus December 32nd was born…they landed a spot on a James Franco film, "Good Time Max" with their hit song, "Glide". Big Dirty also cut backgrounds for this independent film in 2007. Ol'boi moved to Houston , Texas to continue writing and stepping up his production game getting ready to conquer the world! Here they come….. .. .. .. .. .. .. .. .. CHECK OUT "GLIDE" FEATURED IN JAMES FRANCO'S UPCOMING MOVIE "GOOD TIME MAX" .... .. ................Record deals A&R contacts music marketing and promotion!.............. .. .. .. .. .. .. .. .. .. .. < ..Seven Issac "What I Know"...... .. .. .. .. .. .. .. ..Skulls Contact Tables.. ..provided by ProfileGoodies.com..............

Members

Ol' Boi (vocals & song production), Big Dirty (guitarist & song production), and Sen (vocals)

Influences

Deftones, Team Sleep, Wu Tang, Bobby Digital (RZA), Sigur Ros, Gnarles Barkley, LIL JON, Eightball & MJG, Linkin' Park, P.A., Thursday, Outkast, Helmet, The Cure, Thom Yorke, Sneaker Pimps, Bjork, NIN, N.E.R.D., Soulfly, ol' boi, The Mars Volta, Radiohead, Coldplay, ........

Sounds Like

.......... .......... .. .. .. .. .. .. .. .. The Greatest Show on Earth... ............irit2 msx atec.. by ..december_32nd....View more ..December 32nd T-Shirts.... ............December 32nd- relax.. by ..december_32nd....Design a ..personalized tshirt.. Using ..zazzle.com....Browse other ..Musical Styles T-Shirts.... ............relaxxx girls tank.. by ..december_32nd....Make ..Customized Shirt.. With ..Zazzle....View other ..Musical Styles T-Shirts.... ............irit2 (murder sh$).. by ..december_32nd....Shop the ..t-shirts.. section of ..zazzle.com....More ..Musical Styles T-Shirts....

No recent updates in this category.

Why not...

01:15 | 28 plays | Jun 18 2010
Bio:
..
Starting at a young age December 32nd has been creating music together for 16 years. Show after show and project after project, Ol'boi (***** ****) and Big Dirty (Ryan Sturup) have grown into music creating machines. Making their mark in the industry, they have shared the stage with groups such as Tantric, Flaw, Blindside, Trust Company, Sir-Mix-Alot; to name a few. With great stage presence and plenty of airplay they created a group called, "Camp5". Teaming up with Val Garris of Cumulus they played non-stop working on their chops for the next level. Just after the turn of the century, Ol'boi and Big Dirty put together EOS which was a female fronted group with the lead singer Mandy Lauderdale, (Temptation Island/MTV). With great potential in the project and a lot of industry attention the group didn't quite click so they moved on. Big Dirty went on to graduate from "Full Sail" in 2005 & immediately moved to Los Angeles , California to get his feet wet and start creating new relationships for the future to come. Sen was added to the group to bring a new element to the table thus December 32nd was born…they landed a spot on a James Franco film, "Good Time Max" with their hit song, "Glide". Big Dirty also cut backgrounds for this independent film in 2007. Ol'boi moved to Houston , Texas to continue writing and stepping up his production game getting ready to conquer the world! Here they come…..
CHECK OUT "GLIDE" FEATURED IN JAMES FRANCO'S UPCOMING MOVIE "GOOD TIME MAX"
<
Seven Issac "What I Know"
..
Skulls Contact Tables
provided by ProfileGoodies.com
Member Since:
July 25, 2006
Members:
Ol' Boi (vocals & song production), Big Dirty (guitarist & song production), and Sen (vocals)
Influences:
Deftones, Team Sleep, Wu Tang, Bobby Digital (RZA), Sigur Ros, Gnarles Barkley, LIL JON, Eightball & MJG, Linkin' Park, P.A., Thursday, Outkast, Helmet, The Cure, Thom Yorke, Sneaker Pimps, Bjork, NIN, N.E.R.D., Soulfly, ol' boi, The Mars Volta, Radiohead, Coldplay, ........
Sounds Like:


The Greatest Show on Earth...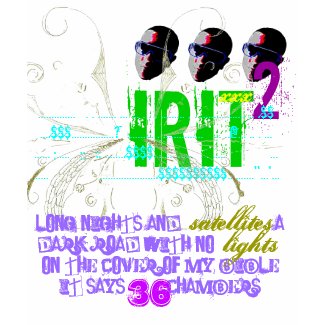 irit2 msx atec
by
december_32nd
View more
December 32nd T-Shirts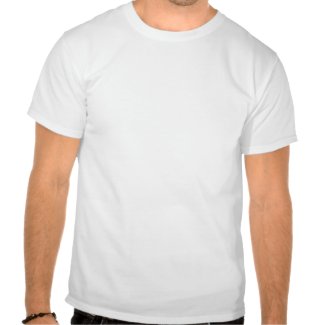 December 32nd- relax
by
december_32nd
Design a
personalized tshirt
Using
zazzle.com
Browse other
Musical Styles T-Shirts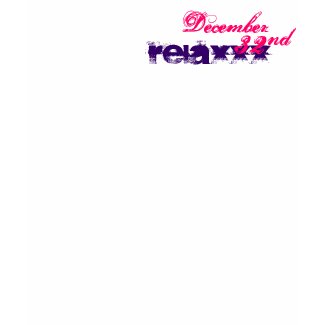 relaxxx girls tank
by
december_32nd
Make
Customized Shirt
With
Zazzle
View other
Musical Styles T-Shirts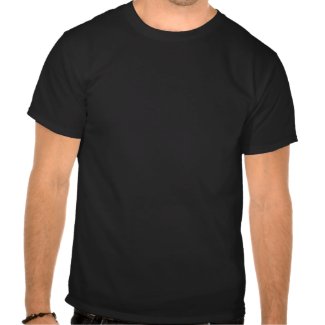 irit2 (murder sh$)
by
december_32nd
Shop the
t-shirts
section of
zazzle.com
More
Musical Styles T-Shirts