Just checking in to peep the revised site. Haven't been on since July 2009!
Ryan Rodriguez hasn't earned any badges yet... have you?
General

..Life is truly a journey... I totally believe in Karma, what goes around... comes around and many people tend to forget that until they need something from you. I truly believe that Positive Energy attracts OTHER Positive Energy. For those that really know me, know that there's many sides of Ryan: Promoter (who's out going, talkative & responsible), Personal Friend (who's silly, attentive & caring), and Lost (I admit that I'm not perfect... still looking for more). But over all still looking for the TRUE meaning of love & happiness. ..

Music

..80's Pop (Madonna

,

Duran Duran

,

Michael Jackson)

,

Old School Hip Hop (Eric B & Rakim

,

Run DMC

,

Public Enemy

,

LL Cool J)

,

House music from the late 80's & early 90's (Music that had soulful vocals)

,

Disco (music that had emotion)

, and New Hip Hop that makes you move on the dance floor!

..

Movies

..Jaws

,

Original Stars Wars (1977) & Empire Strikes Back

,

Carlito's Way

,

Scarface (everyones favorite)

,

When Harry Met Sally

,

Forget Paris

,

Knocked Up

,

The Notebook

,

Lake House (the Metro Sexual in me;))

,

Made

,

Wedding Crashers

,

Swingers

,

Clerks

, and Old School (Yes all Vince Vaughn movies) and SuperBad! Lookin forward to my boys from Swingers in the new movie,

Four Christmases (check out Funny Trailer on My Profile page) ..

Television

Books

..Anything on self-improvement... you're never perfect & you should always make sure to learn something new everyday. Magazines & News Papers (Sunday Times & NY Post Sunday Edition)...

Heroes

..My Grandparents (Papi & Mami)... I'll always love you... rest in peace.

And My Puppy... Russell for making my life happier & giving me reason to come home ;)

..
Play

Play Next

Add to queue

Play

Play Next

Add to queue

Play

Play Next

Add to queue

Play

Play Next

Add to queue

Play

Play Next

Add to queue
About me:
Born & raised in NYC... Half Puerto Rican (Dad) & Chinese (Mom) grew up downtown Manhattan & currently living in Soho. Party/Event promoter for the past 18 years and worked in Advertising (TV & Film) for 7+ years. As you get older the hardest thing in life is reinventing yourself & enjoying all the NEW challenges & risks to the fullest!
..
Here's my Party line-up for this week & hope to see ya enjoying yourselfs.
Don't hesitate to inquire about having an event with me at any of my parties
(B-Days, Promotions, Bachorette Parties, Corporate & Holiday Parties)
Feel free to contact me & I'll make it happen.



AfterWork Drinks Thursdays 5pm-11pm
at D'Or (DreamHotel)
Late Night Fridays at ASPEN
Saturday WE're back at D'Or on both levels!

(( Scroll Down for Invite Info ))See NEW pictures from our weekly parties!.

Click Here for the EventsRL Photo Gallery
..
..
..
Who I'd like to meet:
A lady who's confident (both inwards & out), independent but who isn't afraid to ask for help & is willing to learn about herself everyday. Open Minded to EVERYthing & is willing to contribute her honest feelings. A lady who listens & isn't going to pre-judge me. Someone who helps me stay motivated & inspired. She gotta be playful (isn't ashamed of being silly), have music in her Soul,
Love Russell
AND a Sports Fan... ESPECIALLY The METS!
Like the tats on my back say:
Destine
for
Love
&
Loyalty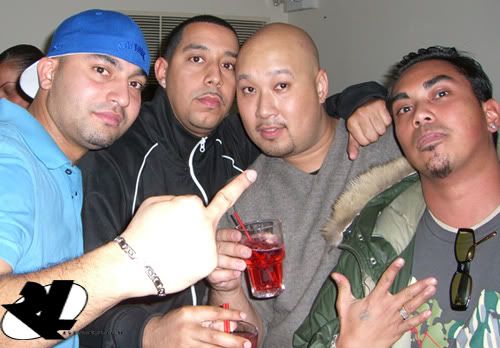 Marc Freakin' Sax, Danny aka SkyList Ent, Ry the R in EventsRL, and
Andro Mr.NyceLife at Censored Fridays at Canal Room Jan.2006
***********************************************************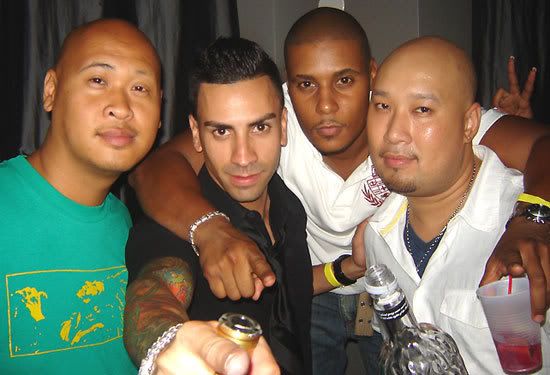 ..
Algene (1Luv Ent.), Mike (Starship), Lance & Ry (EventsRL)
Rockin' Out at Spotlight Penthouse Oct.2007!
*************************************************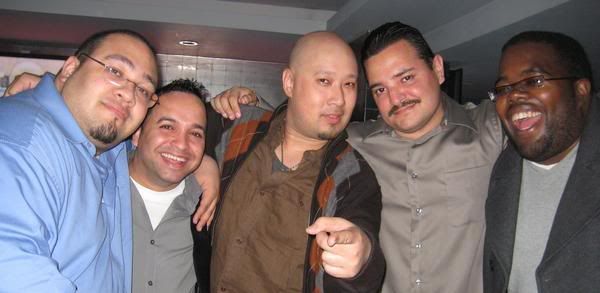 ..
LQ's May 2008 (L~R) Gabriel aka Cue, Hector, Ry (The 'R' of EventsRL),
Chris Magnum (EventsRL Enforcer), Leon (The 'L' in EventsRL).
*******************************************
REAL B-Boy MuZik!!! 1984 Classic
Status:

Single

Here for:

Networking, Friends

Hometown:

New York City

Orientation:

Straight

Zodiac Sign:

Leo

Children:

Someday

Occupation:

EventsRL.com - Parties & Events
Cuny Hunter College

New York,New York

Graduated:

1995

Student status:

Alumni

Degree:

Bachelor's Degree

Major:

Communications in Film

1993 to 1995

Education Opportunity Center Of Manhattan Of Bmcc

New York,New York

Graduated:

1993

Student status:

Alumni

Degree:

Associate's Degree

1991 to 1993

Norman Thomas Hs

New York,New York

Graduated:

1988

Student status:

Alumni

Degree:

High School Diploma

1985 to 1988