Genre: Freestyle / Hip Hop / R&B

Location Kansas City, Houston, Un

Profile Views: 21593

Last Login: 12/29/2012

Member Since 1/16/2008

Website www.ReverbNation.com/majestickc www.twitter.com/majestickc www.facebook.com/majestickc

Record Label Ride Or Die Records/... WarFare Entertainment

Type of Label Indie

Bio

...... 1st solo album: Confessions Of A Dying Breed ( Available Now!!!) New Album MasterMind comming soon.. New Vendetta: Love & Revenge comming soon.. Majestic & Vendetta: Live Free Or Let Die the album comming soon We bout to do it BIG N 2011 So be on the lookout for albums, colab albums, mixtapes, & all freestyle mixtapes AVAILABLE NOW: LYRICAL DOPE 1 Confessions Of A Dying Breed the album by Majestic ALSO COMMING SOON: LYRICAL DOPE 2 from Majestic

Members

Me, Myself, & I Riding Solo In Majestic I Trust

Influences

Real Music with a Real Message: Chamillionaire, Kanye West, Common, Scarface, UGK (Bun B & Pimp C), Twista, Drake, 2Pac, Notorious BIG, Nas, Jay-Z, Wiz Khalifa, Tech Nine, Kutt Calhoun, The Game, Emenem, Dr. Dre, Kendrick Lamar, Big KRITT, & many More....... I'm also influenced by Lil Wayne because of his self drive & the way he carries himself. Tom Cruise who has NEVER made a bad movie. James Cameron & Martin Scorceases, and many more...

Sounds Like

MAJESTIC Is Killin The Mic ...... ...... ...... ...... ...... RIDE OR DIE RECORDS 4 LIFE
Bio:
1st SOLO ALBUM AVAILABLE NOW .................................................................................................................................................................................... The Name Is Majestic, AKA The Soulja Child. I grew up SouthSide Of H-Town Texas and Iv Lived All Over The Place Since Then. Now I reside in K.C. MO. Now I could go on and tell you a bunch of shit about me and who I am, but then what would my music be for. If you want to know about me I recomend you get your hands on my 1st solo album Confessions Of A Dying Breed. Features the smash hits "Cruizin", "All I Know", Confessions", "Eternal", "I Feel Like", and the half hip hop half death metal smash hit featuring Violent J of T.T.F.A. "Fuck You" As far as my music goes, you can say what you want about whoever and however cuz thats your right for freedom of speech. But do not judge me or my music unless you know me for real. Iv worked my ass off all my life to make sure I keep it 100% REAL wit everyone around me. Sometimes I rubb people the wrong way and some people in my past do not like me.FUCK EM, If they do not like me, I do not like them. I do not mind hate cuz without that I wouldn't have all the motivation that I do. Im as up-lifted as the next artist. People you are cool with, when they are no longer loyal to you will always say alot of thangs about you after that, but thats just human nature. So check the stat before you run your trap. Iv been doing hip hop forn 12 years. I started off freestyling for the 1st 2 years and I was not that good at all LoL....But for the next 3 years all I did was freestyle with my old crew Alvin Warfare and as the dayz went by my flow got better and better. I met this cat DJ Rolley and started making freestyle tapes with my click Alvin Warfare who later became P.M.B.(Playa Made Ballaz) and for 2 years we poped off these mixtapes seeling em for $5 a pop and in no time my freestyle went from a 2 to a 10. When I was 21 I moved to Olathe KS and met this producer Joe Kimble through my Cuz Mike Of T.T.F.A. and then I started recording actual real songs such as "Split Personalality" and "Me,Myself,& I" and then my Flow got even better but still not where I am today. When I was 22 I moved to Milwaulkee, WS and met this Artist Nuncio from Shut em Down Records.Then i satarted perfecting my pen and my pad skillz and started poppin off mixtapes with my homie G-Zol. I did my 1st show at Nuncio's album release show for his 1st solo album "Familia First" which was a sick ass album and produced by 2 of the sickest producers Iv ever met Sam Winters of Shutem Down, and Dave from S.A.P. but with all the hype these niggaz gave me I let my mind get the best of me and I turned on em cuz I wanted to be the best out of all of em which at that time I wasnt on their level. So I moved here to K.C. MO and started my own record label "Ride Or Die Records" and switched my name from Soulja Child to MAJESTIC and popped off the mixtape "Lyrical Dope 1" a 118 track mixtape of all straight freestyles. Last year I busted out my 1st solo album "Confessions Of a Dying Breed". The album tells the story of my life and how I transformed my a straght criminal to a motivational artist. Im also working on "Lyrical Dope 2" all freestyles, and A Ride Or die Compilation MixTape "Live Free or Let Die" and mixtape that sounds like a album with original and famous beats. My long time freind and 50/50 partner Vendetta will be dropping his debut album "Love & Revenge" sometime this year and Im working my ass off to make sure he enters the game with a bang. This alum will be the shit and I put my life on that. Feature the smash hit "Hood Anthem" featuring Majestic & Envy a Ride Or Die instant classic.....YEAHHHHHHH!!!!!!!!! So 2010 is jammed packed with lots of up-comming Majestic and Ride Or Die Records Shit. so keep your ears to the streets for all my new releases!!!!
2008 MIX-TAPE AVAILABLE NOW .......................................................................................... .. .. .. .. .. ..
guys layout
powered by
HOT

FreeLayouts.com
/
MyHotComments
Member Since:
January 16, 2008
Members:
MAJESTIC & The Rest of Ride Or Die Records: Vendetta & Envy
..
My Cuz VIOLENT J of T.T.F.A. KILLZ THE MIC
What can I say: I got a Sick Ass Family, and a talanted ass Family...... RIDE OR DIE 4-LIFE
Influences:
The biggest influence that Iv had on my life has been myself. The reason I say that is cuz Iv had to teach myself about life as life has gone by for me. Iv lived a different type of life than my folks cuz they came up in a different kind of place and world than I did. When we moved to Houston in 1985 we were flat broke so I grew up with the gangs, pushers, and straight killaz. Later on we moved South of Houston to a town called Alvin which still was pretty rough and I had to fight for respect every day of my childhood. Next to myself I will have to say 2PAC is my 2nd biggest influence cuz we lived the same kind of life style. While he grew up discriminated agianst cuz of his mother's past as a black panther, I was discriminated agianst cuz I was white in an all latino gang bangin neighborhood. That made me become a man by the age of 10 years old. Another influence of mine is Hugh Heffner cuz well, you already know why that
is.He
took nothing and made a empire out of it. I mean the man has had 3 young girlfreinds at all times for about 50 years and running. 2 more of my influences is REAL & CHANCE from VH1 reality shows. Mainly cuz they did the same thang with nothing and use their personalities to blow them selfs up. And they are surrounded by women daily too. Them boys are very entertaining. As a rap artist my favorite influence as a artist is and will always be Chamillionaire>The Mix Tape Massiah. W come from the same city and Iv been riding to his shit since 1999 when him and Pual Wall first joined Swishahouse. I know alot of yall know about his album shit if its played on the radio, but you need to get ahold of some of his underground mix-tapes. He kills it like no other and he will lyricly assassinate any rapper out there, U CAN BET THAT!!!!.....On those mix-tapes he takes other rapper's beats and kills em better than the actual owner of the beat did. Other Influences to me is Timberland, Lil Wayne, Kanye West, Jay Z, Tripple Darkness, Twista, Do or Die, Trae & Z-RO, Justin Timberlake (PIMP), UGK, Scarface, Common, Game, 50 cent, Bone, 3-6, Gangsta Pat, Tech 9, Lady Ga Ga, Beyonce, Monica, Master P, Mac, C-Murder, Snoop, Cameron, Jim Jones, Jadakiss, Styles P, Rhakim, Eminem, DMX, Mos Def, Ice T, Ice Cube, Play-N-Skillz, Young Jeezy, and Rick Ross.. Also to the ones we lost: R.I.P.>:DJ Screw, Jam Master J, Left Eye, 2PAC & Biggie, Big Moe, Fat Pat, Hawk, Micheal Jackson, Pimp C, Proof of D-12, Mac Dre & Fat Tone out of K.C. Dont Forget About H-Town Cuz Without That City As A Part Of My Life, I would Not Be The Strong Man ThatI am Today.. So Give It Up For Southside Houston Texas Cuz That City Goes Hard!!!!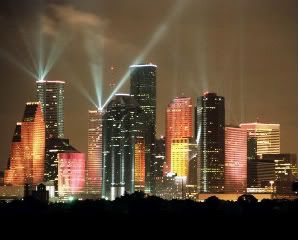 R.I.P. To All The Fallen Soldiers> Check em out N this Video
Record Label:
Ride Or Die Records....WarFare Entertainment