MARTIN NEWMAN
See ' MN HISTORY part one ' http://lnk.ms/dJmB7
HISTORY
part two

1987-90

Finding myself out of touch with all other musicians (and little confidence with which to find any) a small publishing company (and friends) helped me record and privately release two albums of mostly original material, nearly all instruments & vocals arranged & overdubbed by me. The last of these 'DAYS OF CERTAINTY' was also the title of a solo concert tour I gave throughout the British Isles - see 'MR DREAM'S DIARY' http://www.myspace.com/martinewman/blog/541761893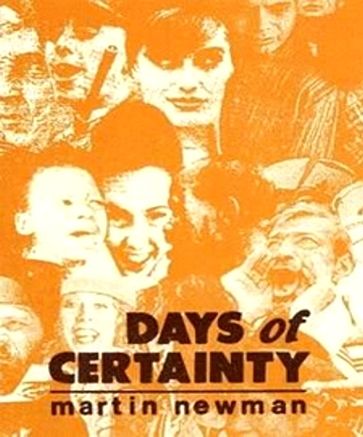 Signed management contract with Pearl Promotions in Camden and performed in London pubs & clubs while under the production of Sound Advice Music Studios in North Wales. Until I went on holiday...
1991-4

Photo: Jeanette Contant

Co-formed 'world music' band THE PEARL DIVERS (as in 'one pearl of divers colors'). Trying to mix our Caribbean, R'n'B, Rock & Swing roots with Arabic, African and Asian rhythms we wrote pop songs and performed them all over London (including Ronnie Scotts).

Through Seventh Valley Records we released a CD album 'DESTINY', gave a concert/media tour of ROMANIA and with 'HERE THE WATER COME DOWN' http://martinewman.bandcamp.com/album/here-the-water-come-down were finalists in NATURAL CHORDS, a UK song competition run by the World Wide Fund for Nature.
Assisted by MISMANAGEMENT (London) had great pleasure in supporting LABI SIFFRE in concert.
1995-7
Upon the break-up of the above I wanted to get back to my electric roots and co-formed indie guitar band EMBRYONIC. We privately released an album and e.p ("...well structured musically..." NME), did a bit of the local (Leicester) and Camden (London) circuits before incorporating viola, tabla & sax & morphing into an East/West jazzy song fusion type thing. After performances on the BBC's World Service and Asian Network we sold out the QUEEN ELIZABETH THEATRE, Rutland :)

1998

Improvised electric guitar with Asian show band CRAZY BEATS at huge East Midlands (UK) weddings.
1999

Began performing solo again at local open mike nights and, one meeting leading to another, found myself bringing together the grandly over titled ONE WORLD ORCHESTRA, a Leicester (UK) based music collective of musicians from different cultures looking to attract a new multicultural audience.

We performed at all local Festivals, recording a live solar-powered CD at one hosted by ENVIRON http://www.environ.org.uk and gave rousing performances for both Hindu weddings and Moslem refugees. Were filmed playing live in the studios of MIDLANDS ASIAN TELEVISION (MATV).
1999-2002
Inspired by the above I conceived, designed and, with the invaluable support of http://www.case-da.co.uk and two trustworthy co-directors, established EartHCo-op Ltd 'for the production of crosscultural art projects that exemplify unity in diversity'.
Unable to obtain realistic funding we looked into the possibility of an on-line community but insurmountable personal difficulties forced me to abandon all but local promotion of the concept.

2003

Found myself playing with jazz chords and, exploring my (subliminal) Swing roots, writing new songs in old styles. Recorded demos engineered and, on occasion, accompanied by Gaz Birtles http://www.myspace.com/gazbirtles sax player for THE (late) BEAUTIFUL SOUTH.
2004
Started drawing and writing again. Returned to the gist of SONG OF THE NIGHTINGALE (see MN History: CHILDHOOD / YOUTH) and developed it into an adventure story/script/animation screenplay. Rediscovered my drawing style from childhood :) and developed it into a language-free picture book / storyboard hopefully intended for infants of any culture.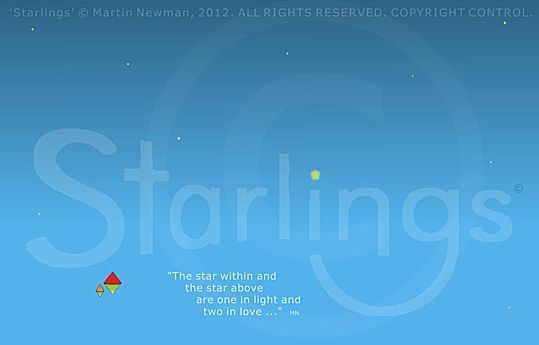 http://www.facebook.com/pages/-Starlings-MN-2012/373962735981560
2005-6
Began to play live (solo) again and, after a few months alternating between venues with and without PA, gave shockingly (to me) successful solo set to the whole of a sunny City of Leicester (UK), all ages and faces grinning from behind barricades at a PEACE & LOVE Concert for Gun Crime Awareness. See blog 'MR DREAM'S DIARY' http://tinyurl.com/5wo56hb
2007-8

With Dave Thomas (Drums), Dan Romrig (Electric Bass/Vocal) and Andy Headley (Lead Guitar/Harmonica) performed in pubs & clubs playing my originals in rock, swing & psychedelia plus covers in the same.
2009-12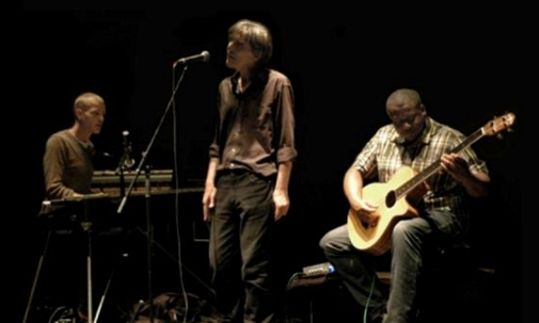 with Mike Sole & Wayne Simpson. Photo: www.benjaminphotography.co.uk
Recording solo and with friends, performing locally (most recently top-of-the-bill as guest singer with top flight jazz duo at Fringe Festival), creating and building up an online presence through social networking sites, airplay on internet radio and mp3 sales.
See ' MN HISTORY part one '

http://www.myspace.com/martinewman/blog/546402061

© Martin Newman, 2012.