No recent updates in this category.
Why not...
Melissa Lee hasn't earned any badges yet... have you?
General

**~**ARE YOU IN SO-CAL AND IN NEED OF A GO-GO DANCER OR 2 FOR YOUR CLUB OR EVENT??? PLEASE HIT ME UP!! SERIOUS INQUIRIES ONLY!!!**~** Heres a slide show with a few of my Go-Go pics...I LOVE TO DANCE!!!!!

Here comes trouble!!!

He's 2 and some change....time flies!!!

Tyler Anthony at 1 month...can you say sweetest baby ever!?!?!?

This is my Husband and the LOVE OF MY LIFE!!! Sorry guys you dont have a chance...he has my heart!! <3

My all time favorite thing to do is spend some QT with my husband and baby boy, but I also Loooooooove GO GO Dancing,playing Soccer, Workin Out, reading, singing, dancing, Riding Motorcycles.. soon to be the next JOJO (if you dont kno who she is..you're missing out.. hot blonde who does tricks on a bike DAMNNN!!) Hello Kitty (shush shes cuuute) I just got my new pink hello kitty beach cruiser....i cant wait to ride it on the beach, Movies, Snowboarding (im grinding rails this year!),Day spas, palm springs,did i mention dancing yet, vegas and most of all spending time with my friends :op~~ or anything new and fun..got any ideas for me??? Tattoo Meaning....... Complete......now that's true love!

Music

Me and my beautiful best friend/lil sis/trouble maker!! :)

Dance,

Trance

,

Hip Hop

,

R & B

,

Lincoln Park and Sublime (these are great when Im on my way to the mountains to board) Alicia Keys

,

Norah Jones

,

Gwen Stefani

, Britney Spears (yes I do like her..whatcha gonna do about it!! a go go box and "im a slave for you" playing...need i say more?? ;op~~) and anything else that fits my mood,

I gotta be able to sing to my music when im in the car and dance to my music when im at a club

,

simple needs right??...hehe

,

:op What happened to the slow jams of the early 90's anyways?? Now that was music...112

,

Boyz 2 Men

,

New Edition

,

All 4 One

,

Hi-5

,

Shai

,

Soul 4 Real.......sigh......oh well thats what winmx is for!

Movies

Breakfast Club

,

stand by me

,

What Lies Beneath

,

Ever After

,

never been kissed

,

What Dreams May Come

,

6th Sense

,

The Others

,

Seven

,

Clueless

,

Not another teen movie

,

jawbreaker

,

grease

,

annie

,

little shop of horrors ...pretty much any Disney

,

Horror/suspense or teen movie..(gore

,

cartoons and mindlessly fun movies... gotta love my style!!) .. .. .... ..

Television

I dont watch too much TV but I am addicted to HGTV

, we are re doing the house ourselves because of it!!! Im all about re runs.......fresh prince of bell air,

full house

,

saved by the bell

,

o.g. twilight zone

,

Will and grace

,

friends

,

just shoot me

,

sex in the city

,

g string divas

,

taxicab confessions

, real sex and my all time favorite which was cancelled..R.I.P Buffy the Vampire Slayer.. :***o( Its official as of July 29th 2006.....yup thats right im married!! I love you baby! ..

Books

Stephen King, Dean Koontz or pretty much any book that can hold my interest, mainly horror novels tho... the book is ALWAYS better than the movie!

Heroes

My mom, she has always been my idol and my strength, my lil brother whom without i may not have been where i am today he always gave me something to live for, my grandma, my grandpa and my uncle..who are my guardian angels.. <3 <3 <3 My Little brother Tyler, the man who my baby was named after who is amazing and one of the big reasons I'm here today, I LOVE YOU BOO..and dont worry he'll love you too when he gets older..I PROMISE!! HAHAH :)
~*~Melissa Lee~*~ has 130434 friends.
Play

Play Next

Add to queue

Play

Play Next

Add to queue

Play

Play Next

Add to queue

Play

Play Next

Add to queue

Play

Play Next

Add to queue
About me:
Tylers first zoo trip!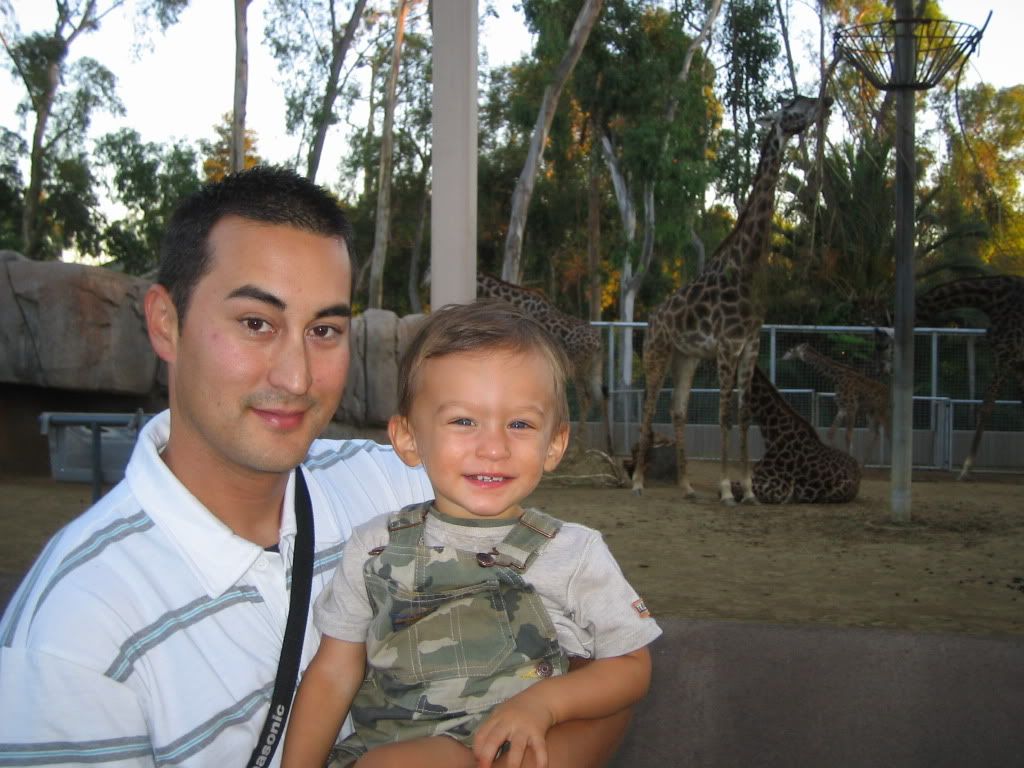 That Cherilynn Kay, What is she up to now!?!?!?!? Dancing @ Avalon 10/26.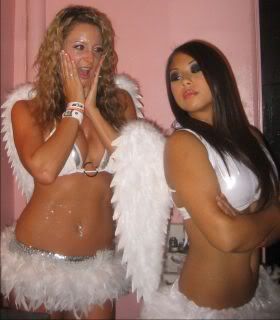 Heres the 411 about me. If you don't know me don't judge me, get to know me, there's a lot more to me than meets the eye. I do have a REAL day job, which means 9-5 baby! When I'm not working my time is devoted to my baby boy, the most beautiful baby in the world, Tyler Anthony born 6/28/07!!! I have an amazing husband who I love madly, so don't bother with the crude comments and the BS because one thing I'm NOT here to do is hook up, so have some RESPECT cuz it wont happen!!! I also enjoy my time at the gym, hanging out with my friends, snow boarding, riding my cute pink hello kitty beach cruiser,singing my heart out at Karaoke...and my FAVORITE pastime Go-Go Dancing (and yes I can dance even though I'm white...Crazy shit huh?!?!)I can ROCK THE BOX while brushing off those fools who try to spit some mindless game,do those gay lines ever work? Seriously, Like I don't know that you are just trying to get in my pants...well son, its not gonna be ME!!!! Im a black sheep because I hang out with all asians for the most part..my husband being an exception since hes only 1/2 phillipino and 1/2 white (for those who know me this was a BIG deal)!! I have no explination for it, but I love my ASIAN FETISH! I love to joke around also.. ALOT!!! Don't take everything so seriously people...my gosh, smile once in a while..I promise it wont crack your face! :) I hate rude and thoughtless people who will put you down to make themselves feel better...BUT... I love to meet and talk to all types of people so if you wanna get to know more about me just shoot me a message.. The worlds CUTEST rally monkey!!!
***Angel kisses***
Me and my girls, still kickin it at sharks!! lol
P.S. I am a real person with real thoughts and feelings and if you REALLY want to know about ME and who I am try reading my blogs instead of sending me some mindless random message..because it will be deleted. I dont appreciate the perverts and the BS. I also dont have time for haters....take the negativity over there ~~~~~> Thanks to everyone for their sweet comments and messages, and Im sorry if i cant get back to you all..but I do read and appreciate them all!!! xoxoxoxox :)
Who I'd like to meet:
Sara and her classic boob grab!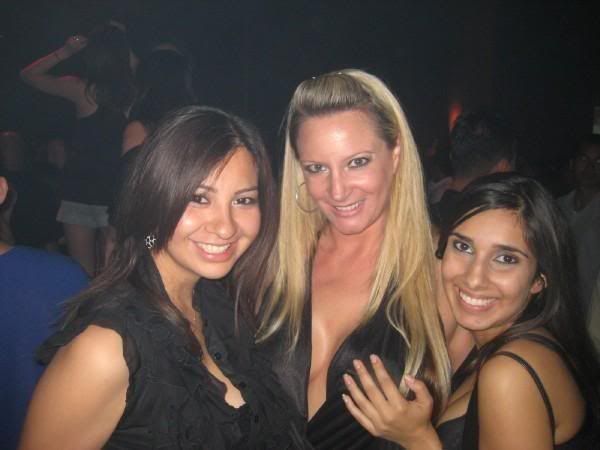 just to clear things up...im 110% off the market, I dont want an ftf, im not looking for some idiot who thinks he can get in my pants...so please if you want to message me be respectful of the fact that im not looking for anyone that thinks they can *hit it* its just not going to happen! With that being said.. I like people that are original, don't come at me with some perverted comment or some lame ass line because I wont respond...I like people that are real, I'd love to make some new friends, or run across CARMEN ELECTRA *yum yum* My god could she be any hotter?? I hope shes at the next playboy party cuz it me, her and the grotto! Id also take Angelina Jolie ;op *licks*!! Anyone else?? People who are fun, honest, funny, spontanious, outgoing, works hard and are bottom line DRAMA FREE!!~ And peeps who KEEP IT REAL! ;O) so to all you lying, fake azzzzz people out there..GETS TO STEPPIN! ya you..you kno who you are!! I believe in RIDDING MY LIFE of those who bring me down and enriching my life by surrounding myself with people who make me smile ;op~~~ and im always looking for some TRUE friends...is that you??? If it is hit me up and say hi! :)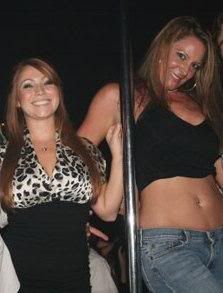 Just how I like it...drunk and up on the pole with a sexy bitch!! :)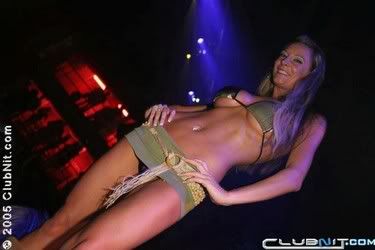 Status:

Married

Here for:

Networking, Friends

Hometown:

Dana Point, Ca

Orientation:

Straight

Body type:

5' 10" / Slim / Slender

Ethnicity:

White / Caucasian

Zodiac Sign:

Virgo

Children:

Proud parent

Smoke / Drink:

No / No

Education:

College graduate

Occupation:

Bank Manager/Model/Go Go Dancer