About me:
Who I'd like to meet: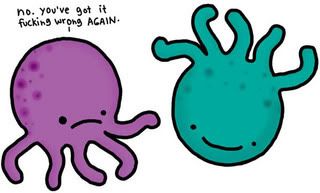 Alex
: "Jeez Heather you always get it wrong whats your damn problem!?"
Heather
: "Alex first off if you dont stfu imma hit u with 8 of my little arms and give you a black eye, you know i have a.d.d. biotch"
Alex
: " Wtfe you know im not scared of your little bitchassness arms!"
Heather
: "Simon says stfu Alex!"
..